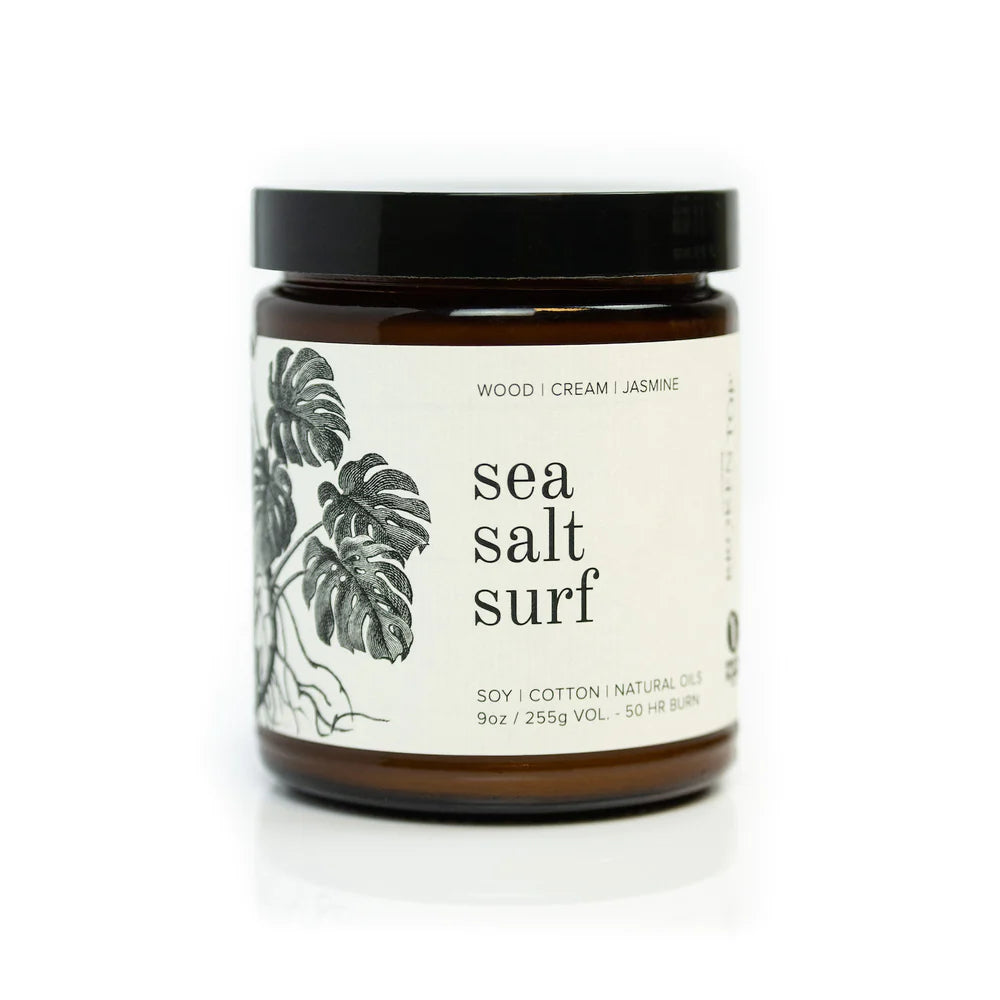 Wood | Cream | Jasmine
Sea Salt Surf scent flaunts notes of jasmine followed by sweet cream and a hint of driftwood. Jasmine emits the perfect flowery bridge between sweet and salty, adding crisp foliage notes to this beachy scent. A top seller in Hawaii and tropical states, this scent creates a memory of the warm salt air, sweet adult drinks, and beach thoughts. 
Ingredients: 100% U.S. grown soybean wax, cotton core wicks, USA-made glass and lids, essential oil-infused fragrance oils.
Recently Viewed