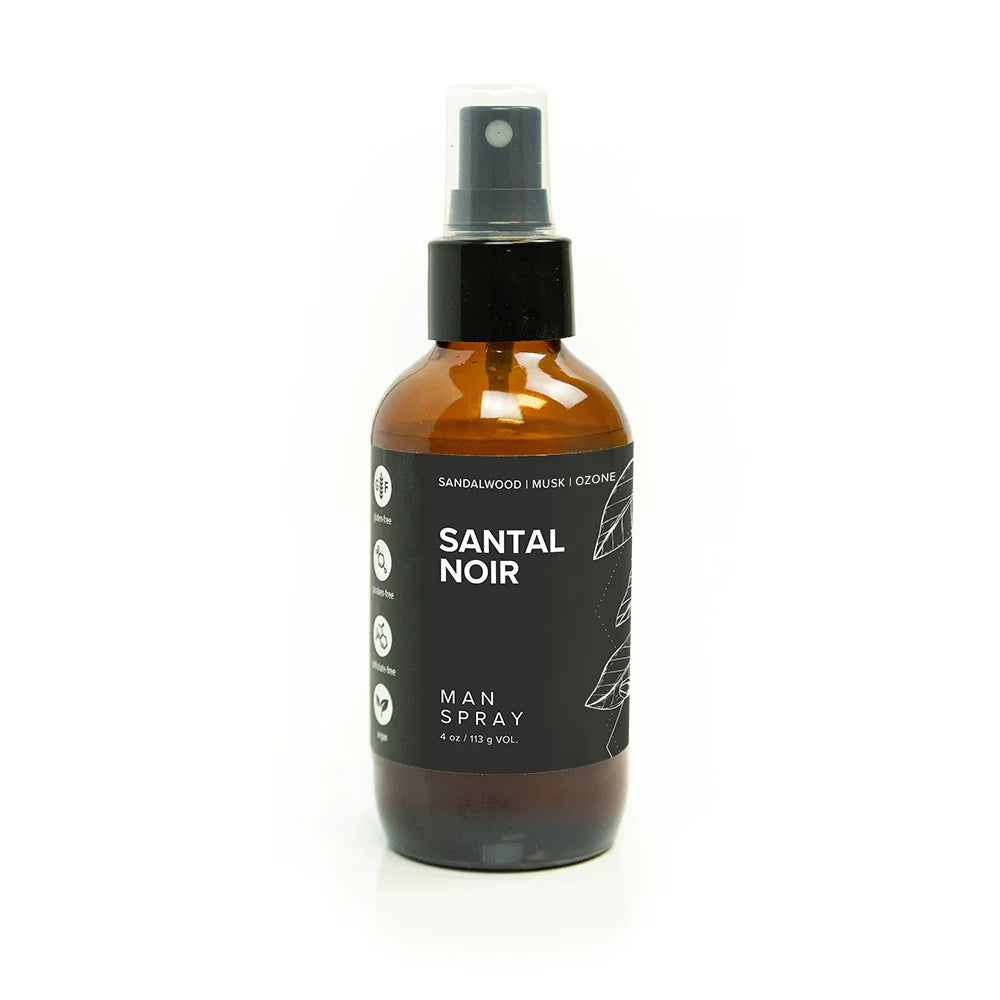 Sandalwood | Musk | Ozone
Sweet and sensual sandalwood combines with sultry amber and musk to create this complex scent. Santal Noir is smooth like a glass of aged whiskey with a fresh burst of ozone, making this fragrance an intricate journey for the senses. 
Directions For Use: 
As a Body Spray: Use Body Spray after showering. Apply to pulse points including the inside of wrists, knees and elbows, as well as neck, chest, and behind the ears. Use as needed.
As a Linen Spray: Spray directly on clean linens. Hold sprayer approximately six inches from the surface you wish to spray and spritz lightly. A light misting is all that is required.
Ingredients:  Water, Soya Morpholinium Ethosulfate, Essential Oil Infused Fragrance Oils
Recently Viewed