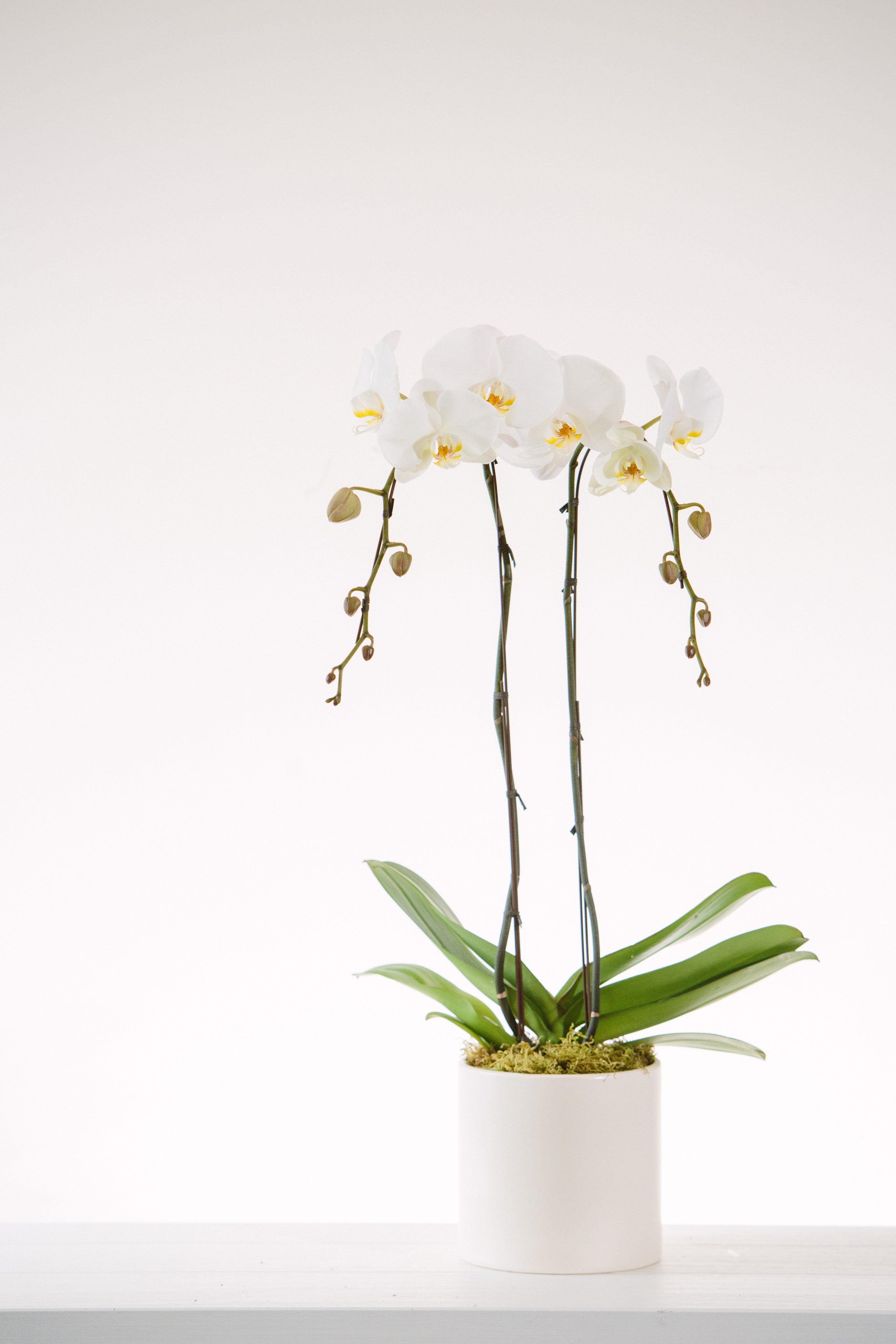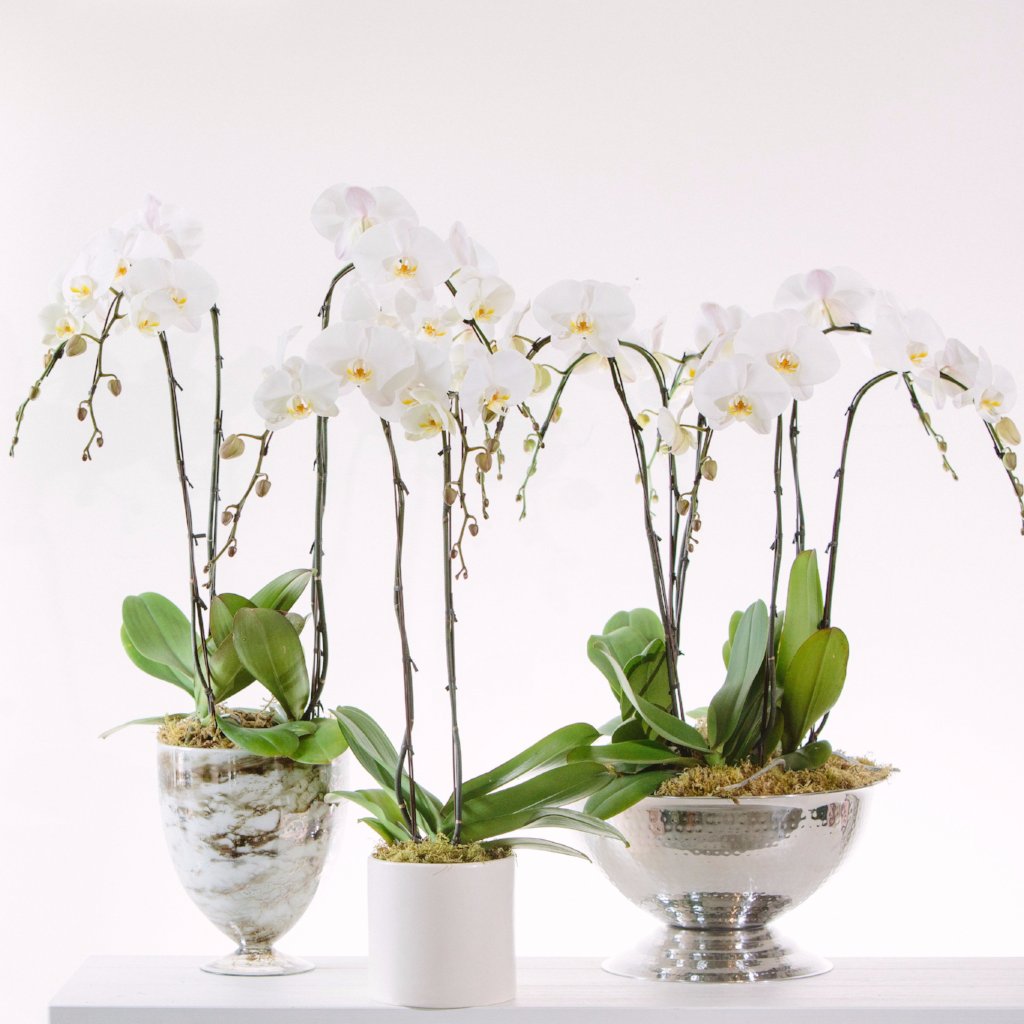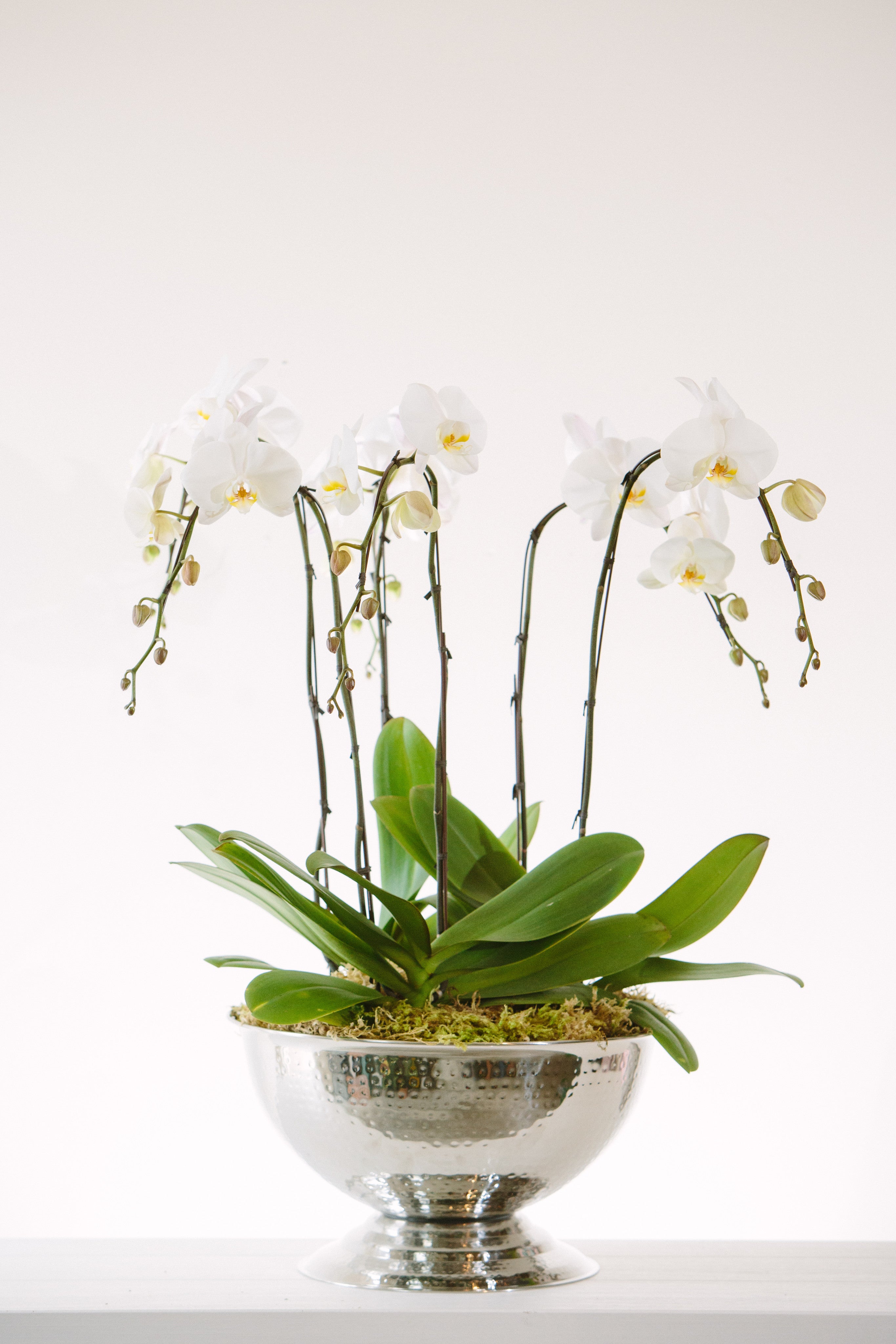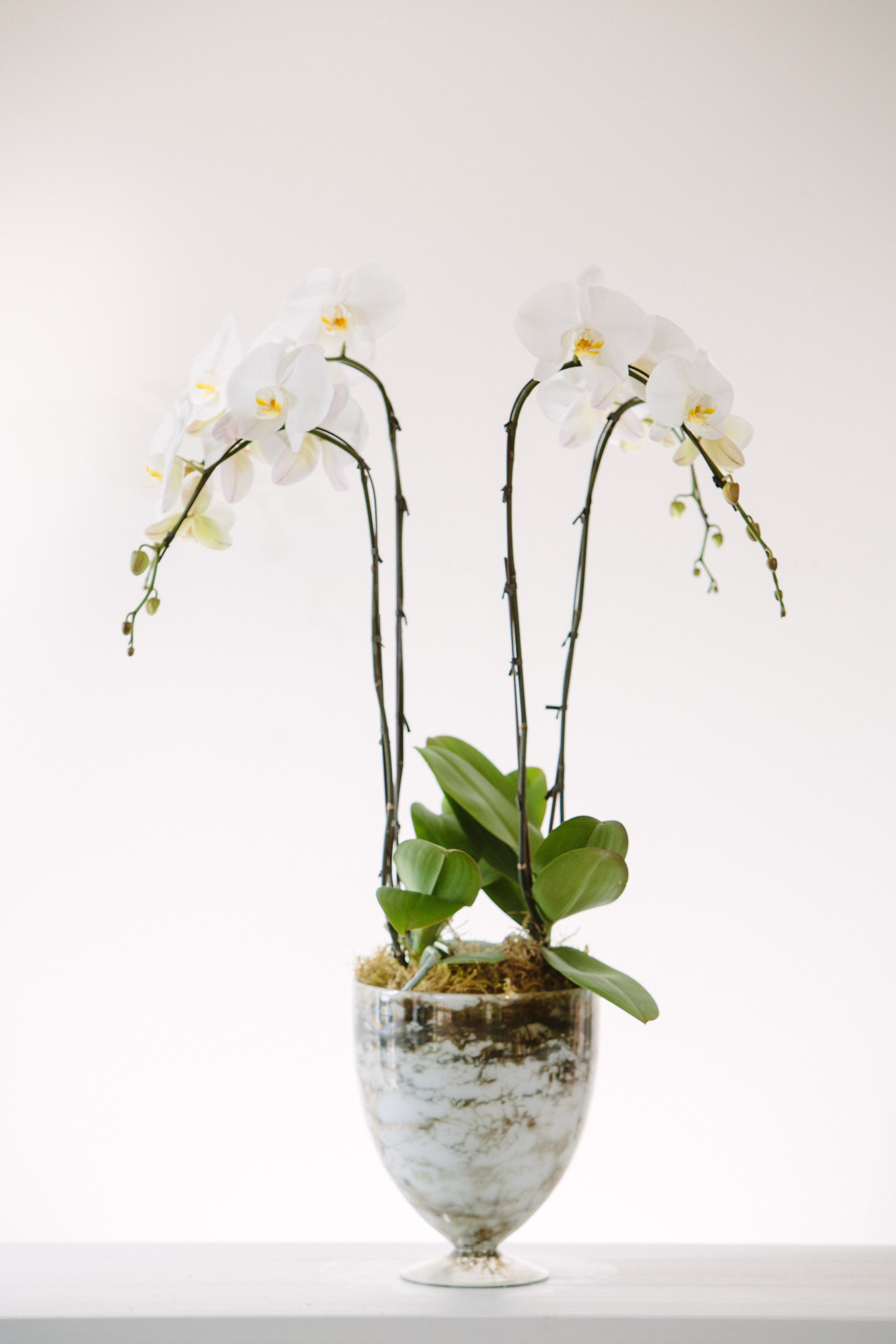 One of the most majestic flowers in the world.
Available with one, two or three orchid plants potted in a gorgeous bowl. These are stunning in entrance ways, offices, dining tables or storefronts. 
Please note that due to seasonal availability the orchids may be single or double stemmed depending on the time of year. 
Recently Viewed