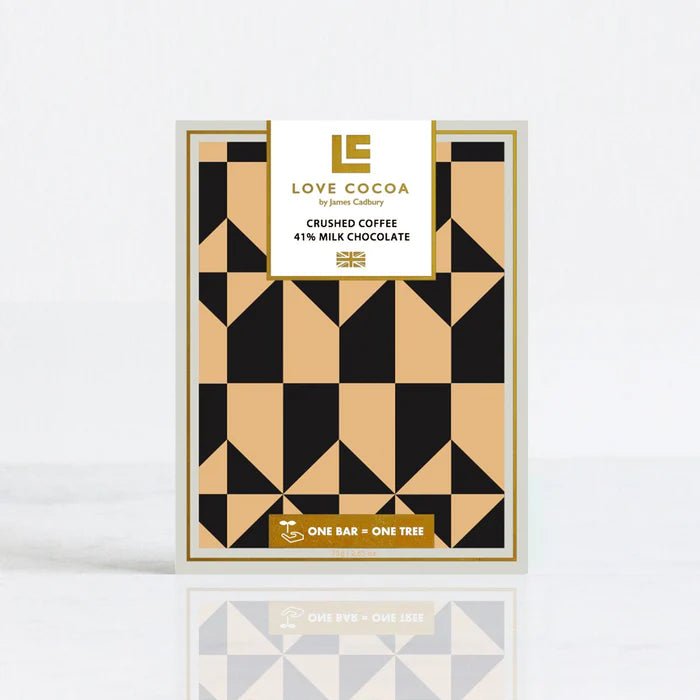 Love Cocoa- Crushed Coffee Milk Chocolate Bar
A mix of the finest, freshest crushed coffee beans from our friends at Perky Blenders and our signature Colombian chocolate, this rich, crunchy bar is the ideal gift for all coffee-lovers.
Pairs Perfectly With: 
Your favourite cup of coffee
Why choose Love Cocoa? This product is:
Free from palm oil 
Vegetarian-friendly
Slavery-free
Made from single-origin chocolate
Comes in plastic-free packaging, beautifully designed by us in London 
By buying this product, you will help to plant a tree in Kenya. Find out more about our tree planting here. 🌱. 
*Contains Milk and Soya. Made on machinery that processes Tree Nuts (almonds, hazelnuts), Peanuts and Wheat.
This product contains 75g of tempting chocolate.
Recently Viewed