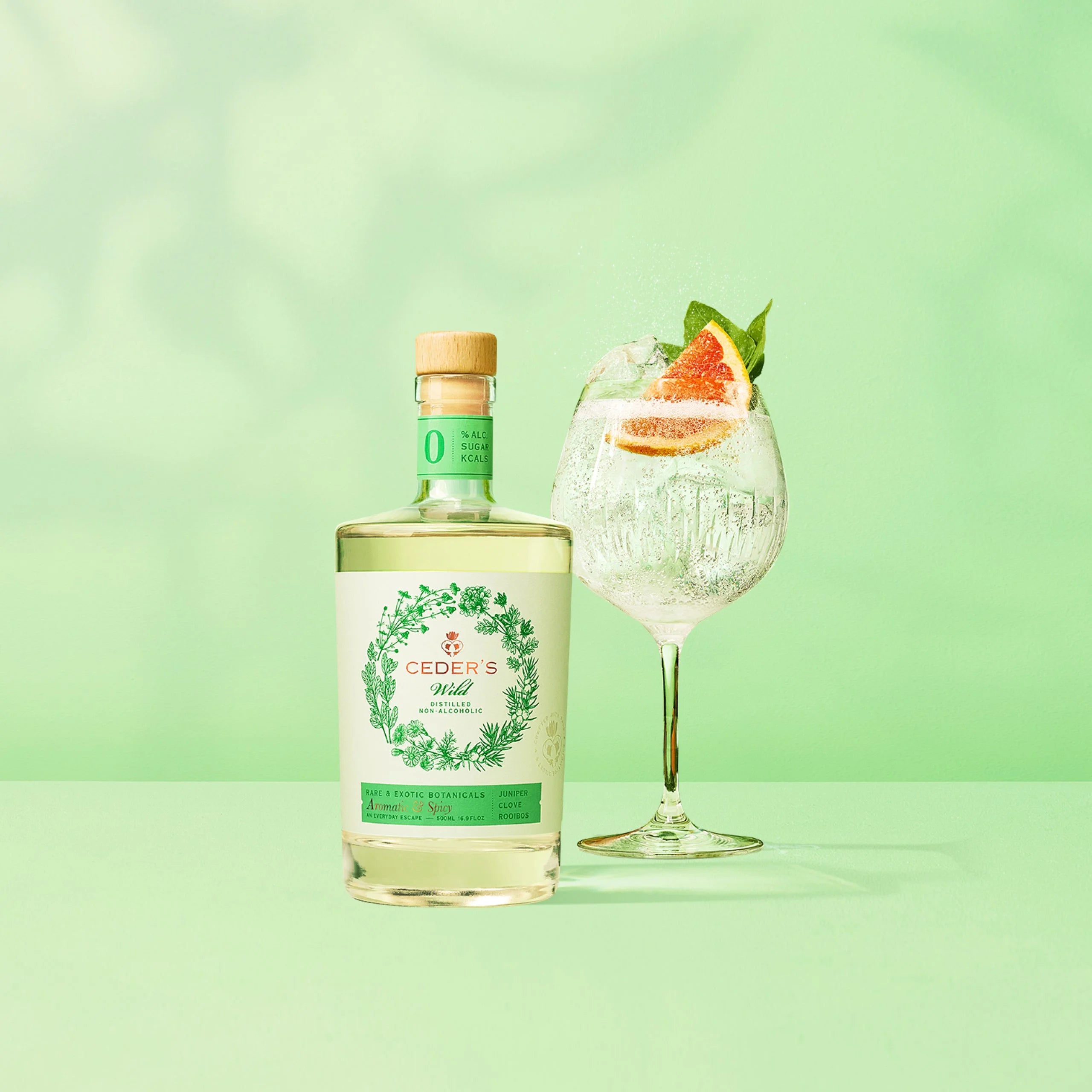 Ceder's Wild Non-Alcoholic Gin
Aromatic & Spicy

Ceder's Wild is perfect for those who like a bit more bite, with notes of clove, juniper, oak and ginger. It is a distilled non-alcoholic spirit with a spicy flavor and a smooth finish. Like all the Ceder's flavors, Wild has 0% Alcohol, 0 calories and 0 sugar – just great flavor from excellent ingredients and expert distillation.
To enjoy Ceder's Wild at home, try mixing 1 part Ceder's with 2 parts tonic and garnish with grapefruit and fresh basil leaves. For more cocktail inspiration, check out our Ceder's recipes below.
Don't take our word for it, the Ceder's products have won a number of medals for great taste- including Gold for Wild at the 2022 Spirits Business No & Low Masters and 2022 World Drinks Awards.
Recently Viewed