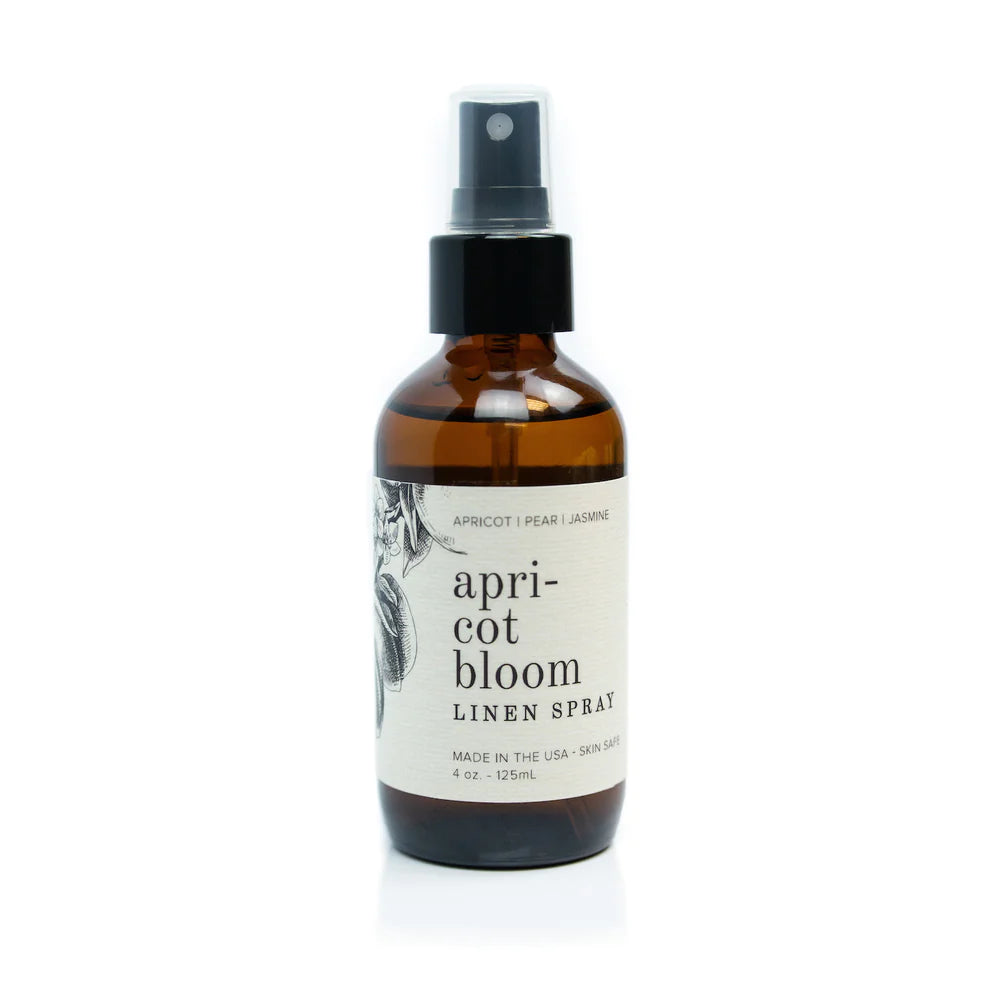 Apricot Bloom Linen Spray
Apricot | Pear | Jasmine

This fruity scent is a  perfectly sweet combination of pear and jasmine atop a delicate floral base. Reminiscent of summer walks through a lush garden, this scent is as botanic as it is juicy, sure to leave your senses coming back for more.
Ingredients: Water, Soya Morpholinium Ethosulfate, Essential Oil Infused Fragrance Oils
Directions For Use: 
As a Body Spray: Use Body Spray after showering. Apply to pulse points including the inside of wrists, knees and elbows, as well as neck, chest, and behind the ears. Use as needed.
As a Linen Spray: Spray directly on clean linens. Hold sprayer approximately six inches from the surface you wish to spray and spritz lightly. A light misting is all that is required.
Recently Viewed